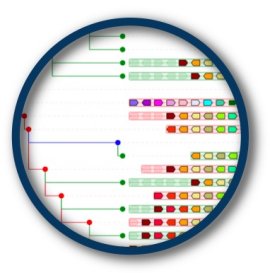 DYOGEN group
web-code version: 2010-11-26
database version: 01.01

Contact us.
History of the browser & the database
2013-11-15.
Database (version 01.01)


This instance of the browser is dedicated to the analysis of the rainbow trout (Oncorhynchus mykiss) genome.
The genome was sequenced and annotated by Genoscope and analysed by a consortium of several groups.
The browser provides access to the comparative organisation of genes in 15 vertebrate species: 6 teleost fish genomes (including trout), coealacanth, chicken, and 7 mammals.
All genomic data except for rainbow trout was extracted from the Ensembl database version 66 (february 2012).